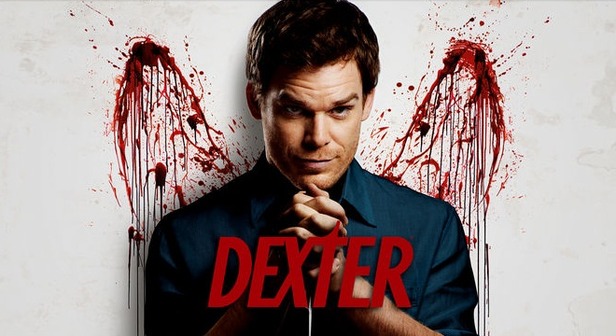 Dexter is the singular most addictive show ever. I stumbled upon it at the library last October and once I started just had to watch all five seasons straight through. When I finished I was so happily in awe of finding Michael C. Hall in another show of the caliber of Six Feet Under that I had to watch the entire five seasons through again.
The balance of comedy, drama and thrill ride makes for a good show but the writing and acting are what makes this show beyond great. It did not surprise me to come on IMDb and see that it was rated 9.3 out of 10 with over 13,000 votes. This show truly takes you on a thrill ride one moment, has you laughing your ass off the next and then crushes you when Dexter experiences a serious loss.
Jennifer Carpenter's character Deb is really wonderful as well. I've seen people criticize her interpretation of Deb but I feel like she's created a character that is truly one of a kind.
I was blown away by John Lithgow's performance on the fourth season, he is such a spectacular and versatile actor. Getting to see Dexter experience coming face to face with the life that he thought no other serial killer lived, the life he is trying to live, one that includes a family despite his dark passenger, was bound to happen. It had to be written. But casting John Lithgow and watching him bounce between being a monster of insane strength and a cowering simp was brilliant.
I cannot wait to see what season six holds in store and whether they will incorporate Lumen again. If the writers just let her disappear as though she can live through all of that and reintegrate into regular life then I think it will be a large disservice to her part of the story.